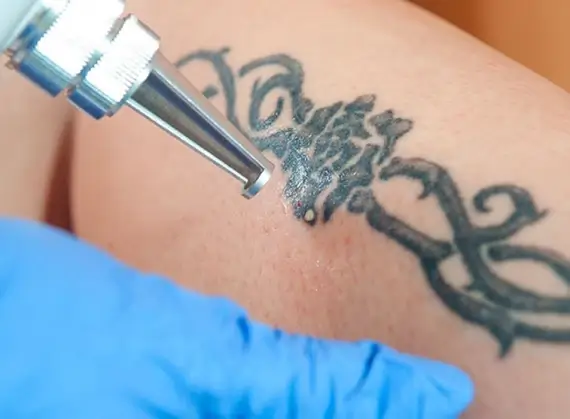 Laser Tattoo Removal is one of the fastest-growing treatments in the cosmetic industry. During the Laser Tattoo Removal courses, students will learn the theory and techniques that include using a Q-Switched laser for tattoo removal, they will also receive detailed information on Q-Switched photoacoustic theory, laser tattoo removal training, hands-on treatments and safety guidelines.
Laser tattoo removal courses are suitable for students who have a medical background as well as students who want to get a hold of this revolutionary and fast-growing industry. At Avante Laser Training Institute, The Woodlands, our laser tattoo removal courses are taught by experienced professionals and these courses are designed to give our students the knowledge and skills they need to start offering laser tattoo removal services instantly.
There are plenty of people who regret getting their tattoos and there are millions of Americans who are looking for a way to have their tattoos removed. Laser tattoo removal can be a big opportunity to work in this field or manage their own business.
Expectations of Laser Tattoo Removal Courses
Avante Laser Training Institute's laser tattoo removal course is an eight-hour seminar which starts with extensive classroom education.
During the first part of the laser tattoo removal courses, student will learn the basic of laser tattoo removal including a variety in techniques, theories behind the laser tattoo removal process and both pre- and post-treatment care. Students will also go into detail regarding laser tattoo removal equipment especially the Q-Switched lasers. The laser tattoo removal courses include laser physics, tissue interaction, proper wavelengths for tattoo removal, safety standards and potential side effects.
Avante Laser Training Institute, The Woodlands requires all students who are specializing in laser tattoo removal to participate in clinical activities which can be scheduled based on the participant's discretion. All clinical activities need to be conducted under close supervision only after students complete their classroom training because safety is our number one priority.
Why Specialize in Laser Tattoo Removal?
Laser tattoo removal has become an in-demand service in the world of health and beauty. There are plenty of people who get tattoos at a young age and regret them or people who are looking to clear their skin to make room for a new design.
Laser tattoo removal requires many sessions which means that it requires a series of treatments before getting a final result.
Laser tattoo removal sessions take between 8 and 12 sessions and can take around 5 minutes to remove the ink from the skin.
Why Choose Us?
At Avante Laser Training Institute, our priority is our students! That is why we have built our training programs, scheduled classroom and online training modules at the convenience of our students and their learning pace. Our small class size philosophy helps us make sure our students get the one-on-one attention they deserve while being tutored by the experts who have many years of experience in the field.
Not only do we provide the most comprehensive aesthetics education in The Woodlands, Greater Houston, Dallas, San Antonio, McAllen, Laredo, Austin, Lake Charles, Baton Rouge and New Orleans but we also make sure that any student who attends our class has the opportunity to learn and grow; as we are aware that life can be busy and schedules can be tight. As each of our courses is self-contained and entirely independent, we offer our students the opportunity to select the courses they need, attend them when they can; schedule in-person training sessions and complete their courses on their own terms.
Many of our general courses are oriented towards medical aestheticians, health and beauty enthusiasts and cosmetologists who understand the need for education in laser treatments such as IPL photofacials, laser hair removal and cellulite reduction but might not know how to get certified. With courses tailored to people of all backgrounds and educational levels, we, Avante Laser Training Institute, The Woodlands, can provide a full introduction into this fast-growing and multi-billionaire industry.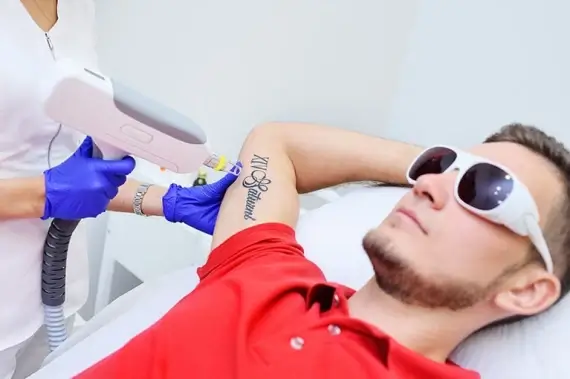 Join Avante Laser Training Institute
Ready to Widen Your Horizon?
Join Avante Laser Training Institute and get the ability to join this multi-billionaire aesthetic industry at your own pace. Avante Laser Training Institute, The Woodlands, offers training courses for both newcomers and medical aestheticians who are looking for a change or advancement in their careers.
The aesthetic industry generates billions of dollars in revenue every year and its demand for skilled professionals is growing. Be one of them!
We, Avante Laser Training Institute in the Southwest of the United States are always ready to accompany you on this lifechanging journey and give you all the help you need whether you're in The Woodlands, Houston, Dallas, San Antonio, McAllen, Laredo, Austin, Lake Charles, Baton Rouge, New Orleans, or beyond!