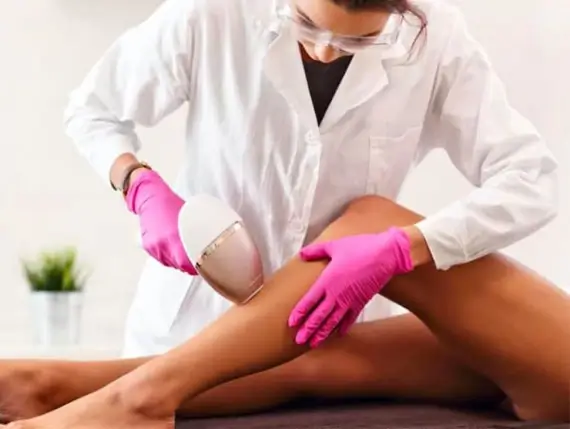 The Laser Hair Removal Course at Avante Laser Training Institute, The Woodlands is designed to provide in-depth laser hair removal training for students who are from different backgrounds and want to become licensed.
The Laser Hair Removal Course cover both the science and application of 4 types of laser hair removal devices as well as laser hair removal training. This is necessary for students who are looking to find employment in medical spas, physicians' offices and clinics.
The Laser Hair Removal Course is approved by Texas Department of Licensing and Registration as well as Texas Workforce Commission for the state of Texas Laser Hair Removal Technician license.
In addition, in 2010 the state of Texas put into law new legal guidelines and regulations that require all Laser Hair Removal providers to follow the specifications of Texas Administrative Code 289.302.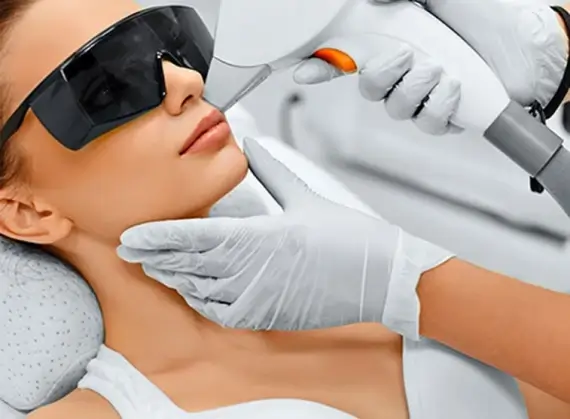 Moreover, in section 289.302 (i-j) Texas Department of Licensing and Registration mandates certification for all individuals handling laser hair removal equipment in Texas.
Any student who is looking to practice their skills professionally need to be aware of the Texas State Medical Board Rules governing the practices and classes taught at Avante Laser Training Institute, The Woodlands:
Registration and Radiation Safety Requirements for Lasers and Intense-Pulsed Light Devices
Nonsurgical Medical Cosmetic Procedures
Based on these rules, students using a class 2 or higher device need to be supervised either by a medical doctor, nurse practitioner or physician's assistant.
In order to know more about our laser hair removal course as well as other courses, please check our website regularly as we are updating it constantly and feel free to register: Click Here
Reasons to Become a Laser Hair Removal Technician
Laser Hair Removal is one of the most popular skincare treatments in the world and it is one of the fastest-growing niches in the multibillion-dollar health and beauty industry. According to ASAPS reports, one million laser hair removal treatments were done last year in the United States, alone. This shows that more and more technicians will be in demand.
Laser hair removal procedures take between 15 and 45 minutes, depending on the size of the area being treated. These sessions can be lucrative for both technicians, employers and employees since most clients need more than one session to see permanent results.
Also, laser hair removal technicians have the opportunity to work in dermatology clinics, doctors' offices, medical spas, and salons which will help them earn better salaries which having a positive influence on their clients. Technicians will also have the opportunity to open their own clinics which will maximize their income while having the freedom of being their own boss.
Why Choose Us?
At Avante Laser Training Institute, our priority is our students! That is why we have built our training programs, scheduled classroom and online training modules at the convenience of our students and their learning pace. Our small class size philosophy helps us make sure our students get the one-on-one attention they deserve while being tutored by the experts who have many years of experience in the field.
Not only do we provide the most comprehensive aesthetics education in The Woodlands, Greater Houston, Dallas, San Antonio, McAllen, Laredo, Austin, Lake Charles, Baton Rouge and New Orleans but we also make sure that any student who attends our class has the opportunity to learn and grow; as we are aware that life can be busy and schedules can be tight. As each of our courses is self-contained and entirely independent, we offer our students the opportunity to select the courses they need, attend them when they can; schedule in-person training sessions and complete their courses on their own terms.
Many of our general courses are oriented towards medical aestheticians, health and beauty enthusiasts and cosmetologists who understand the need for education in laser treatments such as IPL photofacials, laser hair removal and cellulite reduction but might not know how to get licensed. With courses tailored to people of all backgrounds and educational levels, we, Avante Laser Training Institute, The Woodlands, can provide a full introduction into this fast-growing and multi-billionaire industry.
Join Avante Laser Training Institute
Ready to Widen Your Horizon?
Join Avante Laser Training Institute and get the ability to join this multi-billionaire aesthetic industry at your own pace. Avante Laser Training Institute, The Woodlands, offers training courses for both newcomers and medical aestheticians who are looking for a change or advancement in their careers.
The aesthetic industry generates billions of dollars in revenue every year and its demand for skilled professionals is growing. Be one of them!
We, Avante Laser Training Institute in the Southwest of the United States are always ready to accompany you on this lifechanging journey and give you all the help you need whether you're in The Woodlands, Houston, Dallas, San Antonio, McAllen, Laredo, Austin, Lake Charles, Baton Rouge, New Orleans, or beyond!