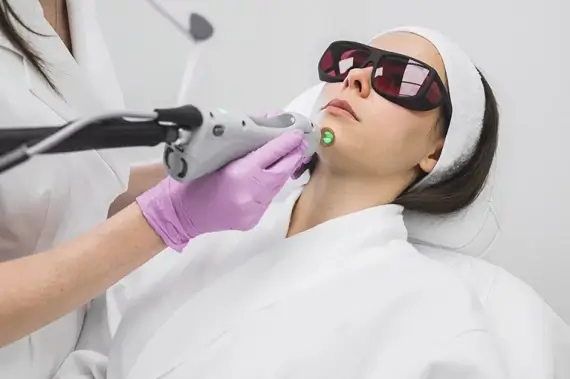 In these 8-hours comprehensive IPL courses, students will learn how to perform photo rejuvenation and skin tightening treatments using the latest intense pulse light therapy techniques. This treatment is one of the most popular ways to improve skin color and texture without resorting to surgery.
As the course progresses, students will learn IPL theory, treatment methods, safety guidelines and will have IPL training where they will see first-hand how IPL can erase signs of sun damage.
Since it is one of the most leading treatments in the cosmetic industry, it is an additional yet necessary service to have at any Medispa.
How Pulse Light Technology Works
Powerful pulse light is applied over the area being treated in a series of gentle bursting bursts. The light penetrates the sub-dermal layers where it is absorbed by blood vessels or pigmentation without damaging the skin. The heat emitted by the pulse light ultimately impairs the blood vessels which allows the body to initiate its natural healing process.
Is Intense Pulse Light Therapy Safe?
IPL therapy occurs with specific parameters to ensure that the pulse is gentle yet effective. The pulse itself is uniquely shaped which allows heat that is provided by the pulse to impact the targeted areas resulting in minimal skin damage or discomfort during treatment. Clinical trials have proven that pulse light is a safe and effective treatment.
Is Intense Pulse Light Therapy Painful or Uncomfortable?
Most people describe the IPL feeling as a similar feeling to a rubber band being snapped on their skin. The vast majority of patients do not require anesthesia. However, there are some sensitive areas will call for topical anesthesia.
It is considered one of the least invasive and painful forms of anti-aging therapy.
Clients' Expectations during Treatment
Photorejuvenation treatments using intense pulse light usually take around 15 to 30 minutes. At first, the technician providing the treatment will clean the area then will apply a cool gel and afterwards, the light pulse can be delivered with maximum effectiveness.
Once the therapy is done, the gel is removed and the skin is cleaned again. Clients shouldn't require recovery time and can go about their day as usual.
Side effects are extremely rare; in most cases the skin might appear slightly flushed, pigmented spots or capillaries might be temporarily darker. In order to get better results, clients are asked to reduce their sun exposure.
Treatments
How Many Intense Pulse Light Treatments Are Needed?
IPL treatment generally requires around five sessions. At Avante Laser Training Institute, we generally do our treatments once per month. After the series are done, clients will be asked to return every six months for a maintenance therapy session.
Why Choose Us?
At Avante Laser Training Institute, our priority is our students! That is why we have built our training programs, scheduled classroom and online training modules at the convenience of our students and their learning pace. Our small class size philosophy helps us make sure our students get the one-on-one attention they deserve while being tutored by the experts who have many years of experience in the field.
Not only do we provide the most comprehensive aesthetics education in The Woodlands, Greater Houston, Dallas, San Antonio, McAllen, Laredo, Austin, Lake Charles, Baton Rouge and New Orleans but we also make sure that any student who attends our class has the opportunity to learn and grow; as we are aware that life can be busy and schedules can be tight.
As each of our courses is self-contained and entirely independent, we offer our students the opportunity to select the courses they need, attend them when they can; schedule in-person training sessions and complete their courses on their own terms.
Many of our general courses are oriented towards medical aestheticians, health and beauty enthusiasts and cosmetologists who understand the need for education in laser treatments such as IPL photofacials, laser hair removal and cellulite reduction but might not know how to get certified. With courses tailored to people of all backgrounds and educational levels, we, Avante Laser Training Institute, The Woodlands, can provide a full introduction into this fast-growing and multi-billionaire industry.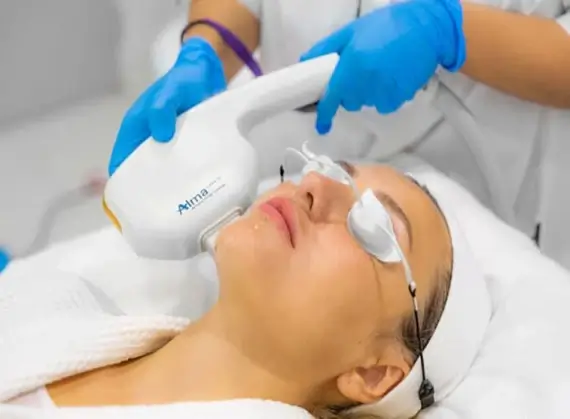 Join Avante Laser Training Institute
Ready to Widen Your Horizon?
Join Avante Laser Training Institute and get the ability to join this multi-billionaire aesthetic industry at your own pace. Avante Laser Training Institute, The Woodlands, offers training courses for both newcomers and medical aestheticians who are looking for a change or advancement in their careers.
The aesthetic industry generates billions of dollars in revenue every year and its demand for skilled professionals is growing. Be one of them!
We, Avante Laser Training Institute in the Southwest of the United States are always ready to accompany you on this lifechanging journey and give you all the help you need whether you're in The Woodlands, Houston, Dallas, San Antonio, McAllen, Laredo, Austin, Lake Charles, Baton Rouge, New Orleans, or beyond!