Avante Laser Training Institute, The Woodlands offers body sculpting training which consists of Body Contouring and Cellulite Reduction seminars that focus on reducing cellulites and reshaping areas of the body through the latest body contouring technology.
During this eight-hour course, students will learn about noninvasive cellulite reduction and various treatment guidelines while getting hands-on experience with the procedure.
During the body sculpting training, students will learn how to properly treat the lower face and neck for their clients to enjoy the results they have been looking for. They will also learn how to reduce local fat volume in the cheek and chin area, how to contour clients' jawlines and how to tighten the skin around the lower face and neck. What's more is that this process does not require anesthesia; it is easy and pain-free.
How Body Contouring Works
Body Contouring is a term used to describe a variety of cosmetic treatments intended to reshape areas of the body. There are several body sculpting techniques that fall under the body contouring term; Lipolysis (heating of fat deposits), Cryolipolysis (freezing of fat cells) and Radiofrequency Lipolysis (ultrasound therapy). All body sculpting methods are noninvasive, painless and can be performed by any trained technician.
At Avante Laser Training Institute, The Woodlands, we use a state-of-the-art contouring machine to target the localized fat and heat the subcutaneous tissue layer to stimulate natural lipolysis. This process shrinks fat cells, reduces volume while tightening the skin through the stimulation of collagen production. This natural collagen rejuvenation also improves overall skin elasticity and flexibility which leads to a firmer and more youthful appearance.
Body Contouring is often applied to the face and jawline where it can tighten the skin and reduce facial volume for a younger look. However, it can be and is frequently used to treat sagging skin as well as stretch marks that were left due to quick weight loss. After several sessions, more extensive folding and sagging can be tightened to create a firmer and smoother appearance.
Although growing old is inevitable, Body Contouring is a great way to reduce the effect of aging leading clients to be happy and willing to pay for it.
Reasons to Learn Body Contouring
The weight loss industry is one of the biggest health and beauty niches in the world. In 2017, Americans paid around 70 billion dollars on products and services designed to help them lose weight. However, Body Contouring is new in the market and is starting to catch on.
Body contouring is considered one of the fastest-growing services in medical aesthetics, therefore it can be your chance to excel in an industry with a huge growth potential.
At Avante Laser Training Institute, The Woodlands, we train professionals from different backgrounds to use this exciting and new technology and find the careers they want whether at spas, salons, dermatology clinics or setting up their business.
Expectations from Body Sculpting Training
Proper body sculpting training is necessary to be able to master this new field of aesthetics. At Avante Laser Training Institute, The Woodlands, we have many years of experience in this field and have qualified and trained professionals who are ready to provide you with a detailed and comprehensive learning experience.
During body sculpting training, students will learn about all noninvasive fat reduction treatments. They will also get in-depth training when it comes to using equipment and experimenting on Avante clients. They will learn how to eliminate unwanted fat and provide clients with a safe and effective experience.
Why Choose Us?
At Avante Laser Training Institute, our priority is our students! That is why we have built our training programs, scheduled classroom and online training modules at the convenience of our students and their learning pace. Our small class size philosophy helps us make sure our students get the one-on-one attention they deserve while being tutored by the experts who have many years of experience in the field.
Not only do we provide the most comprehensive aesthetics education in The Woodlands, Greater Houston, Dallas, San Antonio, McAllen, Laredo, Austin, Lake Charles, Baton Rouge and New Orleans but we also make sure that any student who attends our class has the opportunity to learn and grow; as we are aware that life can be busy and schedules can be tight.
As each of our courses is self-contained and entirely independent, we offer our students the opportunity to select the courses they need, attend them when they can; schedule in-person training sessions and complete their courses on their own terms.
Many of our general courses are oriented towards medical aestheticians, health and beauty enthusiasts and cosmetologists who understand the need for education in laser treatments such as IPL photofacials, laser hair removal and cellulite reduction but might not know how to get certified. With courses tailored to people of all backgrounds and educational levels, we, Avante Laser Training Institute, The Woodlands, can provide a full introduction into this fast-growing and multi-billionaire industry.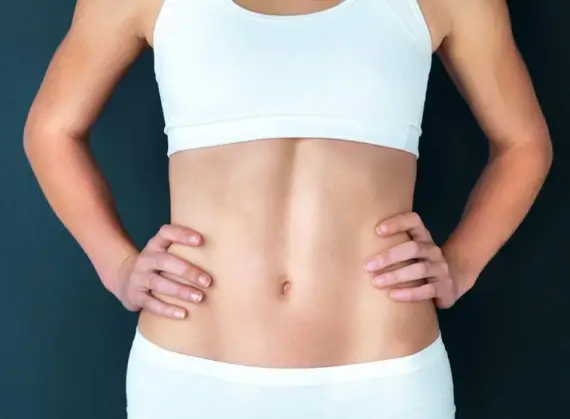 Join Avante Laser Training Institute
Ready to Widen Your Horizon?
Join Avante Laser Training Institute and get the ability to join this multi-billionaire aesthetic industry at your own pace. Avante Laser Training Institute, The Woodlands, offers training courses for both newcomers and medical aestheticians who are looking for a change or advancement in their careers.
The aesthetic industry generates billions of dollars in revenue every year and its demand for skilled professionals is growing. Be one of them!
We, Avante Laser Training Institute in the Southwest of the United States are always ready to accompany you on this lifechanging journey and give you all the help you need whether you're in The Woodlands, Houston, Dallas, San Antonio, McAllen, Laredo, Austin, Lake Charles, Baton Rouge, New Orleans, or beyond!